TEAPOT: (f) Handles - Extruders and Coiling.
ca: TETERA: (f) Nansa - Extrusoras i Xurros.
es: TETERA: (f) Asa - Extrusoras y Churros.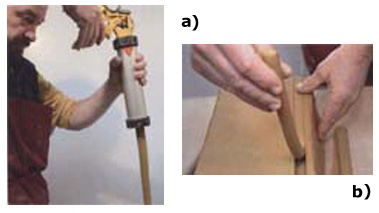 Extruders a) and coiling b) are both used for making handles and are explained in these sections; Extruder (a) Manual and Coiling (4) With a slab roller
The sections on teapot have been lent to the dictionary by Ramon Fort from his book El torno, giro a giro.
It can be bought through his web. Link to Author – Ramón Fort
The next section; Teapot: (g) Handles turned on the wheel.